Meet the BOSS that helps you maximize your potential, in full compliance with ISO high-quality standards.
I2QS's SBS Manager Suite is based on the innovative BOSS platform (Business Operating Soſtware System). BOSS is an open architecture platform based on ISO 9001 standards. BOSS incorporates all the benefits that an intelligent Management System offers; through the deployment of a smart grid, users are able to rely on a future proof design with a friendly user interface. At the same time, BOSS offers a Common User Interface for the entire application and eliminates the time of training.
BOSS allows each user to manage electronic databases and derive live detailed information on the company's Management System at the touch of a button. Key performance indicators, active calendars, dashboard, form designer and many other useful tools have never been so readily accessible!
SBS Manager Suite features great flexibility, user-friendly menus and a search engine, as well as statistical analysis results, for the following:
Organization Structure (Departments, positions, procedures, business targets, documentation, etc.)
Human Resources (Candidates, staff, training, drills, etc.);
Vendors and Customers Management
System and Equipment Management
In addition, the BOSS platform provides the following tools:
Mission Critical Events Monitoring
System Monitoring
Risk Assessment
Meetings Scheduler/Reminder (Mission Critical Events) and provision of further preventive & corrective actions
Budget Monitoring System
Project Management
Contract Filing Management
EMBED ISO REQUESTS INTO YOUR DAILY WORK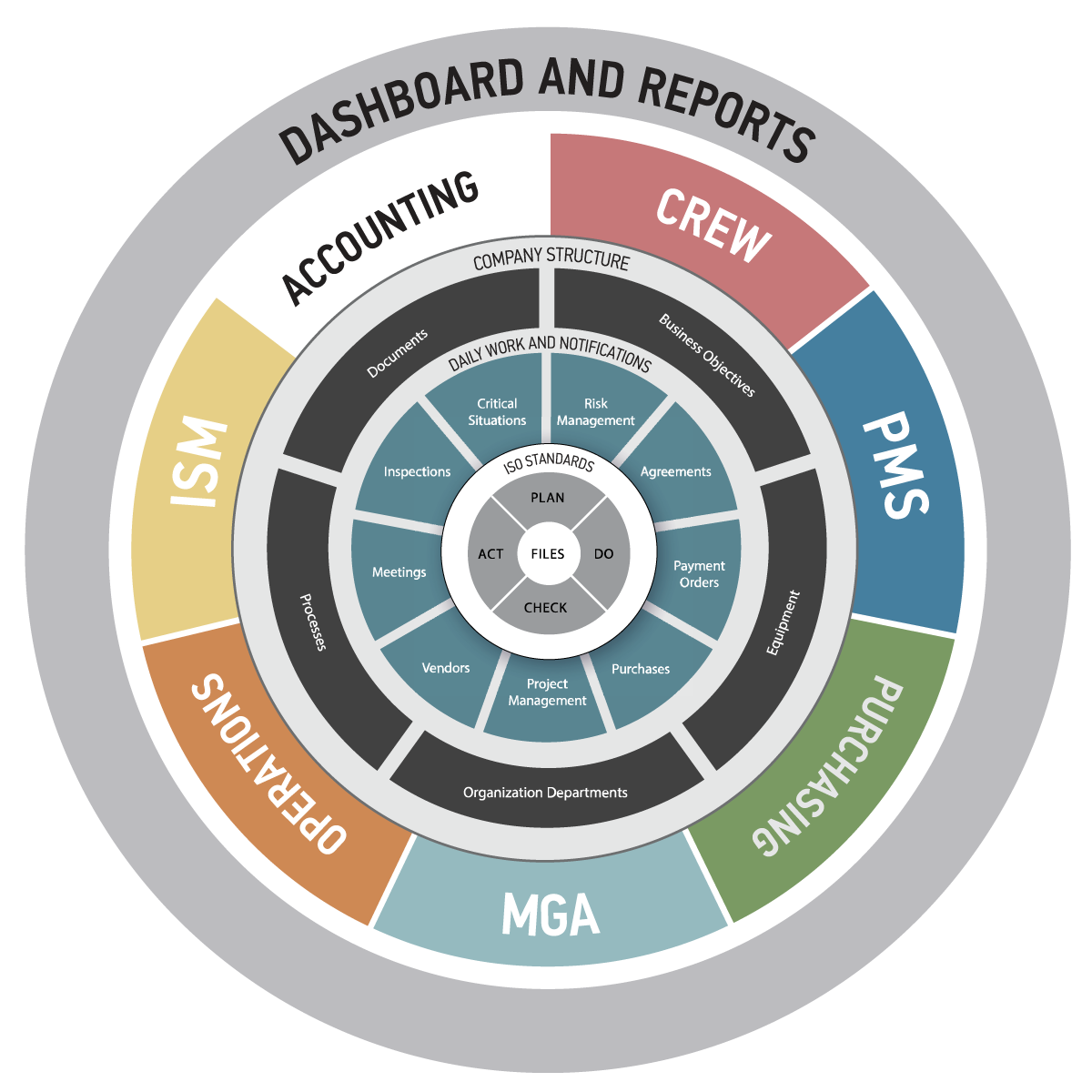 I2QS actively collaborates with leaders across the maritime industry, as well as with a range of renowned customers and partners throughout virtually every industrial sector, either private or public, to offer innovative, effective and affordable solutions for their IT systems and network infrastructure.